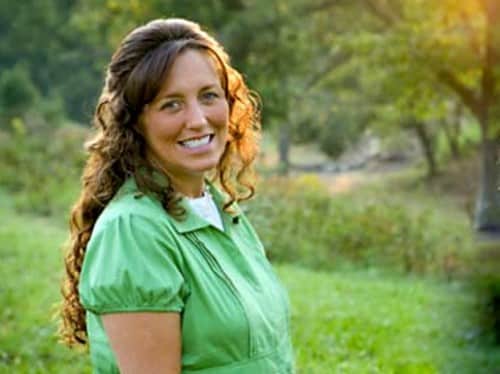 When Jim and Michelle Duggar went to the doctors office for a routine checkup, and to discover the sex of their 20th child, im sure they weren't expecting the bad news that they got. Sadly, Michelle had suffered a miscarriage during her second trimester. Jim told Us magazine "Earlier today at a routine doctor's appointment, Michelle and I received the sad news that we lost the baby. Michelle is resting comfortably at home with the support of the entire family. We are grateful for all the thoughts and prayers, but ask for privacy during this difficult time."
The couple is famous for their large family, which earned them a show on TLC called 19 Kids and Counting. Jim and Michelle are already parents to Joshua, 23 (who is married with two kids of his own), twins Jana and John-David, 21; Jill, 20; Jessa, 19; Jinger, 17; Joseph, 16; Josiah, 15; Joy-Anna, 14; twins Jedidiah and Jeremiah, 12; Jason, 11; James, 10; Justin, 8; Jackson, 7; Johanna, 6; Jennifer, 4; and Jordyn, 3, and Josie, almost 2.
This isn't the first time Michelle miscarried a baby either. She miscarried a child during her second pregnancy while she was taking oral birth control. That experience led to the Duggars making a religious decision to stop trying to plan their pregnancies, and let God determine how many children they would have.