VOTE For Gia as Your Favorite Bad Girl of Las Vegas Now!!!
This girl is definitely ready for the Bad Girls series. She is 22 and they label her a scandalous school girl and she calls herself a "wild a** b****" on the show. Even in the first scenes she is already showing one of her Tatoos on her hip which looks like some form of animal print, further showing her crazy primitive side. She has super glued people to their chairs in catholic school. She also likes to sit on the counters and eat ice cream, drink, and have some other fun showing that she is ready and willing to break some rules and boundaries. We predict this season that she is going to be one of the high energy social butterflies connecting the house, causing some big drama, and getting everybody ready to partayyy!!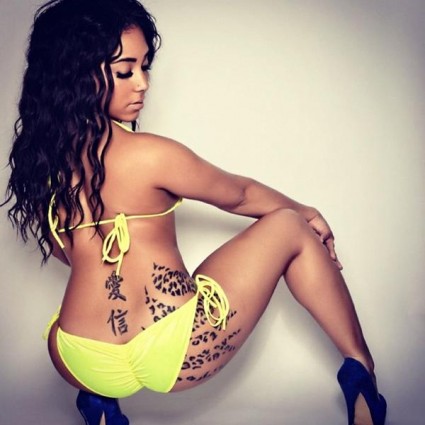 Her video may only be :51 seconds long but she definitely shows her spunk and bad levels within every second of that. Oh we may not have mentioned that she is pretty cute. She says she is possessive and her lovers should be scared of her! Go Gia!!!
The Oxygen network has put this caption beneath her video:
"Watch this sneak preview and meet Gia the Scandalous Schoolgirl, one of the Bad Girls on season 8 of Bad Girls Club: Las Vegas. So New, January 23!"
Click Here To Watch The Full Sneakpeek of Gia on Oxygen.com