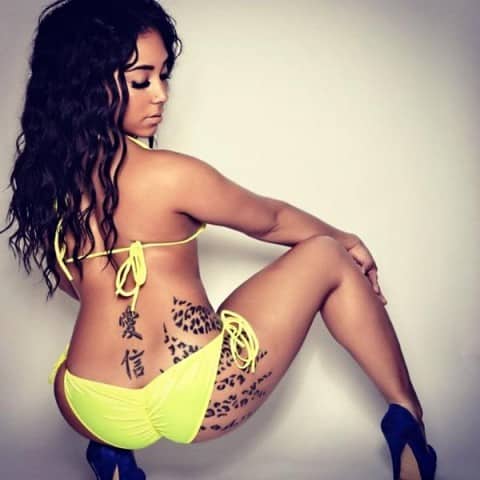 Here is Gia of Oxygen Channel's Bad Girls Club Season 8 Las Vegas.  We know you will have a lot to say about her (especially her looks) so be sure to leave your thoughts in the comments section below!
With some of the sexiest pics out on the web, Gia Sapp-Hernandez better known as Gia (or @Eye_Kandi on Twitter) is going to be a great cast member to follow and watch this season on Bad Girls Club.
Here are some more pictures of Gia:
Check her out on Twitter Too!
For Bookings Contact: BookingBGC8kandii@gmail.com or BookingBadGirls@Gmail.Com