VOTE For Mimi as Your Favorite Bad Girl of Season 8 Now!!!
In this exclusive sneakpeek of the upcoming season of Bad Girls Club: Las Vegas, Demitra aka Mimi, is seen getting into hilarious altercations with her room mates. One girl in particular is  Amy, who has no problem getting in anybody's face, is driving all the other roommates crazy. Mimi lets Amy know that she can't go around pushing people down and think that's normal, and Amy gives Mimi her infamous evil eye. Amy is like a silent ninja the way she goes on the attack in the blink of an eye, then settles down to her calmer self. MiMi decides to channel her inner Van Gogh all over Amy's house portrait, which sent Amy into a rage! She starts screaming "your jealous!" all throughout the house, before getting a running start and barreling into Mimi, pushing her to the ground.  I can't wait to find out what happens next!
Demitra seems to be quite well grounded and is able to keep the girls out of starting too much drama. She does not cave in to a lot of their fights and holds her own ground while keeping it a bit low key rather than sparking fights and drama. We predict that these girls are still going to get the best of Demitra sometime and she is going to eventually hit a tipping point and go crazy on some of the girls throughout the show. Bad Girls watch out because Demitra is nice now but probably will not go too long before going agg on  the cast members with all of the fighting going on. It also seems that between her and Amy there is going to be quite a bit of tension throughout the show and that Amy is going to really stir up some problems. In addition to the bed fighting scene you can also see Amy pushing somebody to the ground at the end of the clip. Reality Tv for sure!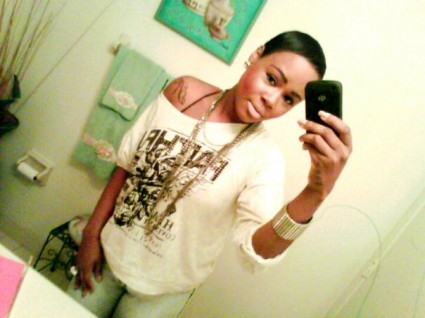 The caption that the Oxygen network puts on Demitra is:
"Rollin' up to Bad Girls Club: Las Vegas is Demitra, The Miami Maverick! Does this Bad Girl have the Baddest style of them all? So new 10/9c from Monday Jan 23!"
Click Here To Watch The SneakPeek of Demitra of BGC Season 8 Las Vegas on Oxygen.com